HIPPOLD
Your specialist for moulds and surfaces
HIPPOLD is your partner for demanding and complex tasks involving all aspects of moulds and surfaces. With decades of experience in the design and production of complex products, the owner-managed mid-sized company stands out from the crowd. This is demonstrated by a wide range of products for the technical and decorative markets. One-stop shop
Full-line provider
We provide comprehensive support for the development and production of your product. We offer a wide range of services and have the complete value chain under one roof. This make us a one-stop shop for complete solutions.
Your benefits:
Reduced set-up times
Clear responsibilities
Easier communication
Lower overall costs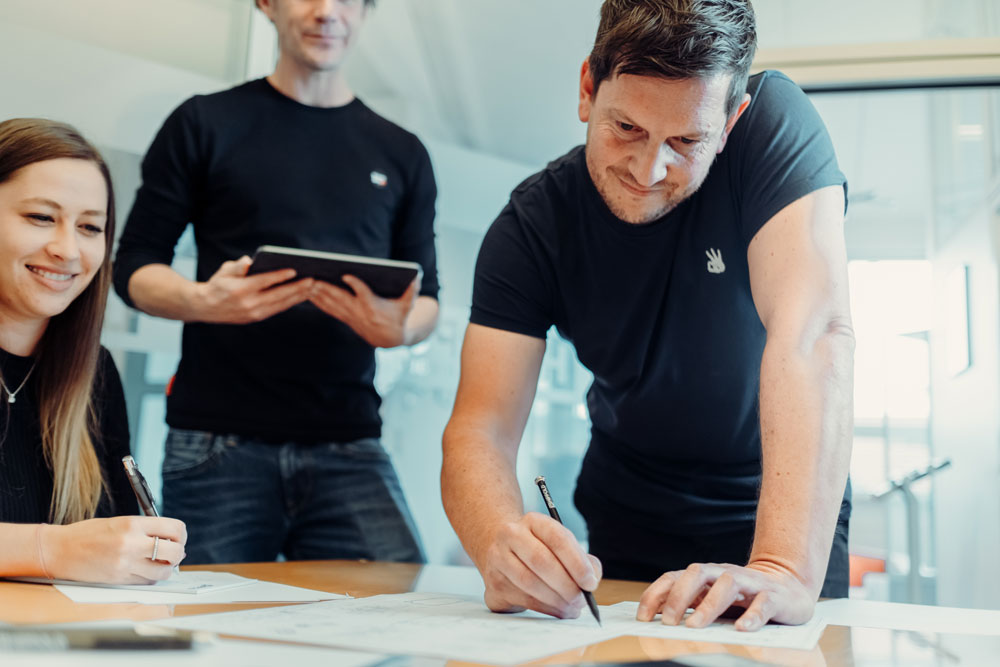 High flexibility
Our main manufacturing is in-house, we therefore guarantee short information paths and a quick response to individual customer requests. From tool design and blank production to complex surface treatments, your product is manufactured under a single roof. Customer proximity is one of our core skills, and we are happy to adapt our processes and systems to your needs. Our modular assembly systems and flexible scaffolding systems permit a high degree of product variation.
Ideal conditions
Family operated
Future-proof
Quality aware
Fully responsible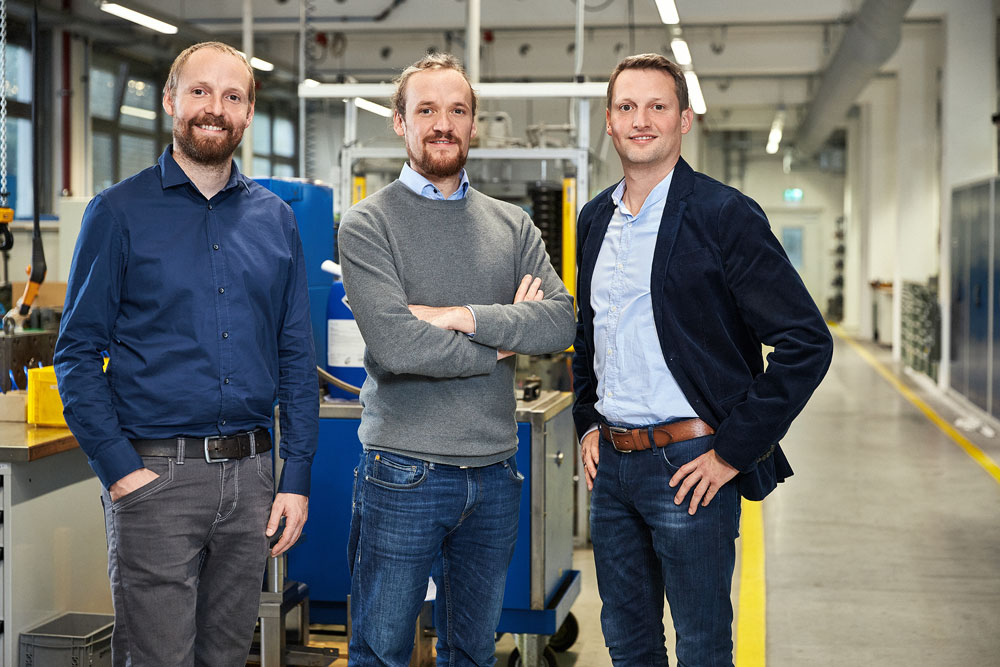 Management
Company management in 3rd generation
The owner-managed company was founded in 1959 by Richard Hippold and further developed until 2022 under the management of Hans-Peter Hippold. Today, the medium-sized company is managed by the sons Bernhard, Martin and Thomas Hippold in the third generation.
Quality awareness
Certified quality management & high-quality measurement technology
In addition to monitoring defined test criteria for your products, we focus on process reliability and reproducibility. This is also why we analyse our electroplating processes using our own state-of-the-art laboratory technology.
Training company
Apprenticeship at HIPPOLD
Quality assurance starts with the training of skilled workers. This is why we offer dual system apprenticeships for the following professions:
Toolmaker (m/f/x)
Surface coater (m/f/x)
Machine and plant operator (m/f/x)
Industrial management ("Industriekaufmann") (m/f/x)
HIPPOLD – A company with a solid history
HIPPOLD was founded by Richard Hippold in 1959 and has a successful company history to look back on.
Apart from manufacturing costume jewellery, in its first few decades HIPPOLD was one of the most important European suppliers to the clothing industry. Today, the product range includes a great variety of decorative and technical components that are used in various industries.

Since 2015, we have focussed on technical and functional precision parts for the electrical industry. The central production areas include modern toolmaking, high-performance zinc die-casting production and various surface finishing options.
Take a look at the company's development.
1948
How it all started
Richard Hippold, a trained precision mechanic, meets Adolf Kundlatsch and Josef Wagner and works in the jewellery business
1959
Company foundation
Richard Hippold acquires the company Kundlatsch with 20 employees and founds Hippold GmbH
1961
New company building
Construction of a new company building with a residential house on the current site
1970
First zinc die-casting machine
Procurement of the first zinc die-casting machine for production
1970
Electroplating
Establishment of an electroplating shop with approx. 60 employees
1984
Junior staff in the company
Hans-Peter Hippold, the son of Richard Hippold, joins the company
1995
New paint shop
Expansion of production to include a paint shop
1999
Certification
Certification according to EMAS/14001
2001
New buildings
Expansion of the production area with three new company buildings
2001
New CEO
Hans-Peter Hippold becomes the sole Chief Executive Officer
2010
Junior staff in the company
Engineer Bernhard Hippold, the eldest son of Hans-Peter Hippold, joins the company
2012
New building
Construction of a new production building
2013
Junior staff in the company
Engineers Martin and Thomas Hippold join the company
2016
Certification
ISO 9001 certification and product supply to industrial sectors
2022
Hand over to 3rd generation
Hans-Peter Hippold hands over the company to his sons Bernhard, Martin and Thomas