supplier of the year
METZ CONNECT honors HIPPOLD with supplier award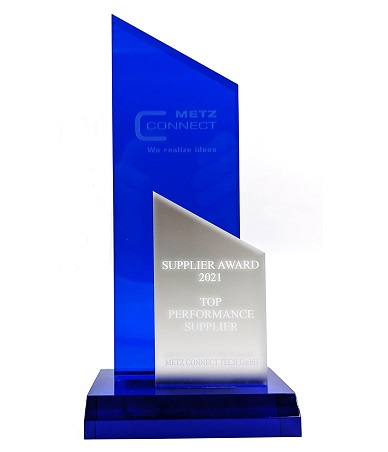 Confidence, quality, delivery reliability - for a successful business partnership there are many important factors. These factors HIPPOLD fulfilled exactly and was honored as the supplier of the year 2021 by METZ CONNECT.
METZ CONNECT honors its best supplier once a year.
All employees and the management of HIPPOLD are very pleased about this award and thank for the exemplary and cooperative collaboration.
Because of Covid the award was handed over delayed.
ALL NEWS